It was Chinese New Year this last week and on Sunday there were huge celebrations in London. I was there early before the crowds started to gather. The event is the biggest Chinese New Year celebration outside Asia with its martial art displays, music shows and cultural activities being held across the West End.
The stage was set up in Trafalgar Square
The streets in Chinatown were all decorated with red lanterns.
By 10am the streets were crowded and the parade began.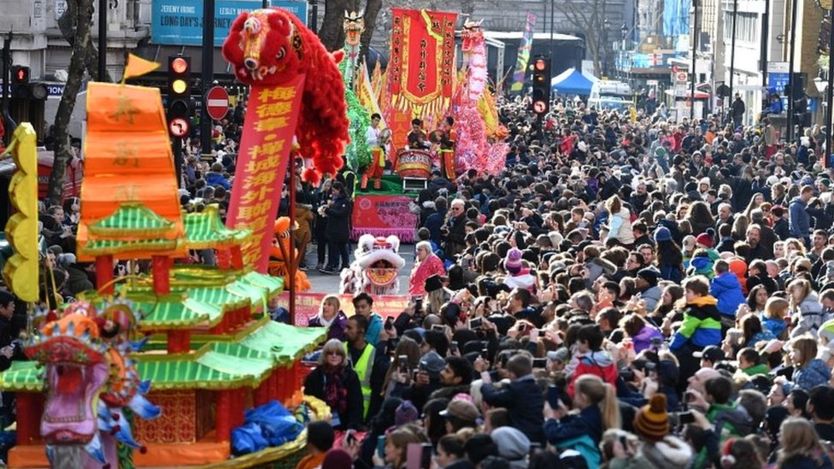 This is a photo from the BBC website giving you some idea of the crowds.
After the parade I had a look at Trafalgar Square but decided against fighting my way through the crowds.
I wonder if this dragon had decided to find another way home.